Shaken, Not Stirred generates $75,000 for MD Research
Shaken, Not Stirred: 0017, the Greg Marzolf Jr. Foundation (GMJF)'s Cause to Cook for a Cure fundraiser on Jan. 28, generated more than $75,000 to support local research for a cure for Muscular Dystrophy (MD).
The spy-themed event also marked the first big opportunity for GMJF to celebrate its 15th year as a foundation in 2017.
A video shown at the event captured the progress that has been made over the past 15 years and the hard work that remains to conquer MD.
All proceeds from the event will benefit the critical research and outreach programs of the Paul and Sheila Wellstone MD Center at the University of Minnesota.
Two-hundred and fifty people – including researchers, supporters and families living with MD – came together for the annual event at the James B. Woulfe Alumni Center at the Anderson Student Center of the University of St. Thomas.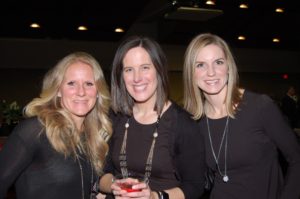 KFAN's Paul Lambert, aka "Meatsauce," served as emcee of the program, during which he chatted with families and researchers to showcase the urgent and dire need for funding firsthand.
Patty Marzolf, president of GMJF, presented this year's recipients of the Greg Marzolf Jr. Foundation Champion Award and Innovation Award.
The Innovation Award went to board member Jamey Moeller. Patty said: "Jamey never says no, has served in many roles, is willing to take risks, thinks big and does whatever is best for the vision and future of the foundation and ultimately for the patients and mission we serve."
The Champion Award went to board member Kathy Moriarty. "There is nothing better to have in your corner than someone who truly and outwardly believes in your work and actually talks about it, encourages others to participate in events and recruits people to get involved," said Patty.
Patty also recognized the recipients of the GMJF's grant program. This year GMJF's board decided to provide two $35,000 grants to two research labs at the University of Minnesota's MD Center. The winning grant recipients are:
Dr. Rita Perlingeiro: The GMJF grant committee determined to renew this grant due to the impressive headway that is being made by the Perlingeiro Lab. They have begun communication with the FDA, and a pre-IND meeting will be scheduled for March. They state in their application: "The support from the GMJF will be essential to move this research program forward, not only to enable the potential future treatment of DMD patients, but to lay the groundwork for what we believe may be one of the first diseases to be treated by a pluripotent-cell based therapy."
Dr. DeWayne Townsend: The high costs of trials result from the need to enroll large numbers of ambulatory patients. To address these deficiencies, Dr. Townsend's lab has developed a hand-held device that functions as a video game controller. The force applied to the hand-held device controls the movement of a character in a video game. This novel approach allows exercise protocols to be implemented in both ambulatory and non-ambulatory patient populations. Dr. Townsend states in his application "It is our contention that further development and validation of this technique will dramatically lessen the cost of clinical trials, allowing more therapies to be evaluated quickly moving us closer to a cure."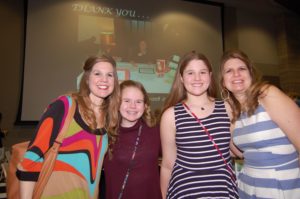 This year's featured speaker was Joline Dalton, a genetic counselor at the University of Minnesota's MD Center who also serves on the GMJF board.
"What makes us never want to give up is the fact we have been impacted by the kids, adults and families affected with muscular dystrophy we've met over the years," she said. "It is clear this community has more to offer than all of the amazing research we get to be part of…. These individuals are and have the potential to become inspiring teachers, prophetic writers and brilliant scientists," she said. "But, more importantly, they need to become the world's best Dad with the T-shirts to prove it and best friends that are here forever. Muscular dystrophy shouldn't – and can't– continue to rob us of these contributions."
Thank you to our generous sponsors!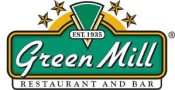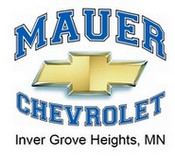 Please follow and like us: