Kickoff for a Cure brings in record-breaking $87,000 for local MD research
Thank you to everyone who participated in the Greg Marzolf Jr. Foundation's annual Cause to Cook for a Cure gala. This year's gala – with a theme of Kickoff for a Cure – brought in more than $87,000 to support local research for a cure to Muscular Dystrophy (MD).
"We were thrilled by how much people really embraced this year's theme and gave generously, helping us to bring in a record-breaking amount of funds for research," said Patty Marzolf, president of the GMJF. "The night was really fun. It tapped into all of the local excitement around football while still bringing focus to an incredibly important cause."
All proceeds from the event will benefit the critical research and outreach programs of the Paul and Sheila Wellstone MD Center at the University of Minnesota.
Many attendees at the event, held at the James B. Woulfe Alumni Center at the Anderson Student Center of the University of St. Thomas for the sixth year, were festively dressed in their favorite team's colors. See photos from the evening here.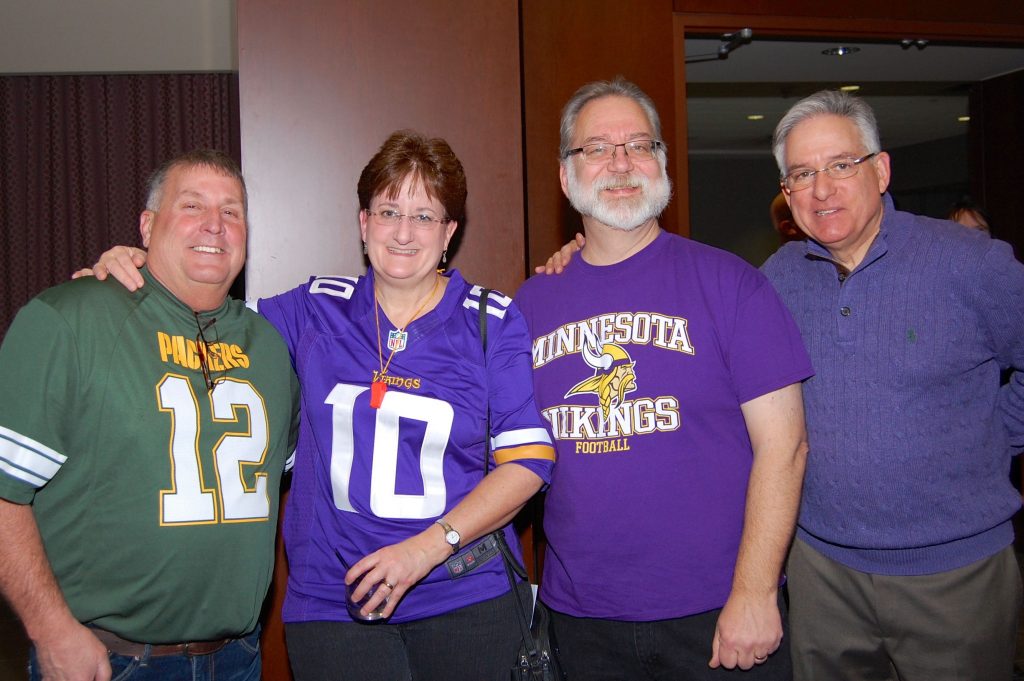 This year's featured speaker was Sophie Lathe, who shared her story of living with Spinal Muscular Atrophy (SMA) and what she's experienced since she became the first patient at the University of Minnesota and the first in the entire Midwest to commercially receive Spinraza, a now FDA-approved treatment for SMA.
Also during the program, Patty Marzolf presented this year's recipients of the Greg Marzolf Jr. Foundation Champion Award and Innovation Award.
The Innovation Award went to Mike and Sheri Fox. Patty said: "They are dynamic, tenacious and rarely take no for an answer.  The GMJF would not have Rock the Pavement as an event if not for the dedication and work of Mike and Sheri Fox."
The Champion Award went to Marybeth and Steve Misgen. "They have supported countless MD events through the past 20 some years – raising awareness and money – paving the way for other families like them living with MD. Not only have Marybeth and Steve brought race experience, spirit and countless volunteer hours to make Rock the Pavement a success, they recruit family and friends to volunteer, cheer and work at 5am in the morning!"
Patty also recognized the recipients of the GMJF's grants program. This year, GMJF is giving a gift of $75,000 to dedicated researchers at the University of Minnesota. The recipients and their award amount are as follows:
– – A grant of $20,000 to Dr. Dawn Lowe and her lab, as they pursue better understanding of DMD and its effect on the heart, by better understanding carriers – the mothers who have the gene that leads to Duchenne Muscular Dystrophy.
– – A $20,000 grant to Dr. Alessandro Magli, as he pursues the important and innovative technology of CRISPR-Cas9 to modify satellite function as a possible treatment of MD.
– – $20,000 will be awarded to Dr. Alessandro Bartolomucci and his exciting new endeavor to understand the classic stress response and its impact on those with DMD. He aims to understand if an exaggerated stress response contributes to life-threatening heart failure in those with Duchenne, and how steroid treatment is playing a role.
– – $15,000 will be awarded to the Clinical Research program at the University of Minnesota.
In addition, the GMJF annually funds the Greg Marzolf Jr. Trainee Program, which awards four scholarships annually to pre-doctoral researchers in basic research.  These awards are highlighted annually at Greg Marzolf Jr. Symposium held at the U of MN in the fall.
The evening also officially launched the Cause to Cook Cookbook 2.0 project. The goal for the project, which is possible through a STRIVE grant from PTC Therapeutics, is to create a cookbook that focuses on healthy eating, features families with MD, celebrates this community and brings people to the table around a common cause. More details will be shared soon on how you can become involved.
As Patty said at Kickoff for a Cure, "Through the love, hope, and generosity of friends we have worked hard and have always believed in a cure. All of you have made that difference. Not only in our lives –but you have made the difference in the lives of children, young men and women, adults and families all living with this disease."
Thank you to our event sponsors for their generous financial and in-kind support: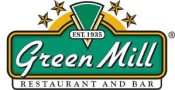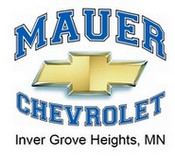 Please follow and like us: