The 2019 Cause to Cook for a Cure gala, "Come to the Table," on Jan. 12, 2019 raised a record-breaking $95,000 to support local research for a cure for Muscular Dystrophy (MD).
All proceeds from the event will benefit the critical research and outreach programs of the Paul and Sheila Wellstone MD Center at the University of Minnesota.
This year's event celebrated our upcoming Cause to Cook Cookbook, "Come to the Table," which focuses on local families living with MD, great food, and the important community that has supported research for a cure for over 30 years (since the first cookbook was created!).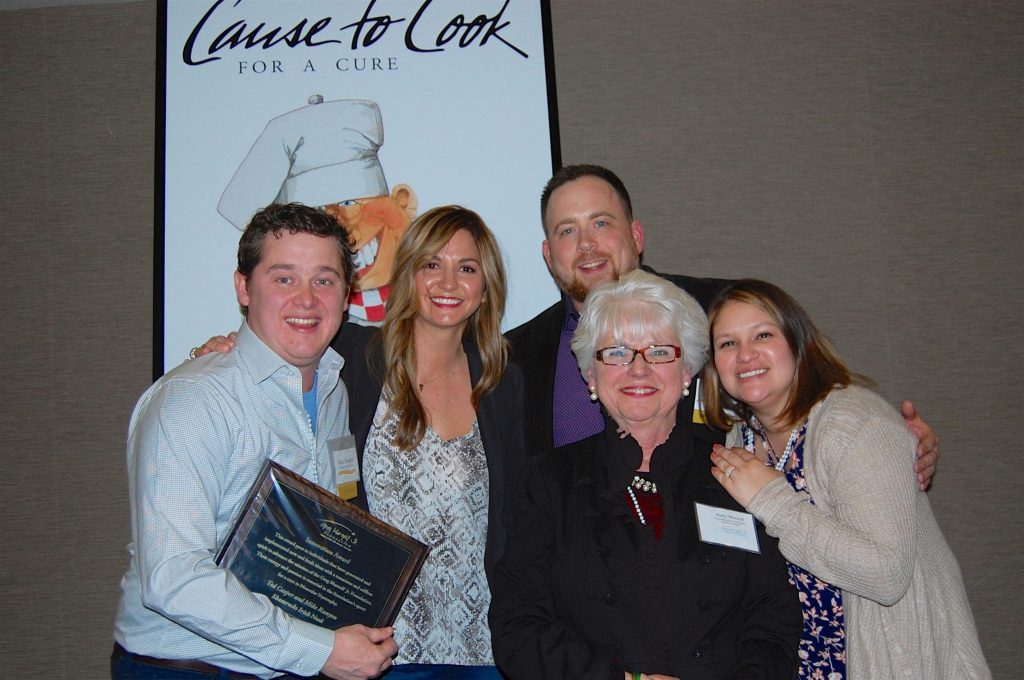 The Greg Marzolf Jr. Foundation (GMJF) also honored Mike Runyon & Ted Casper (The Nook) and Billy Mauer (Mauer Chevrolet) for their generous support of the GMJF mission over the years.
Sarah Kasner, a mother of two young boys with Duchenne, spoke at the gala about the challenges of living with Duchenne Muscular Dystrophy since the diagnosis a year ago. But she also shared the joys, beauty and hope she has found in her boys, husband, community, and the generous donors who believe in funding research for a cure to Muscular Dystrophy. The Kasners will be a featured family in the upcoming Cause to Cook Cookbook "Come to the Table."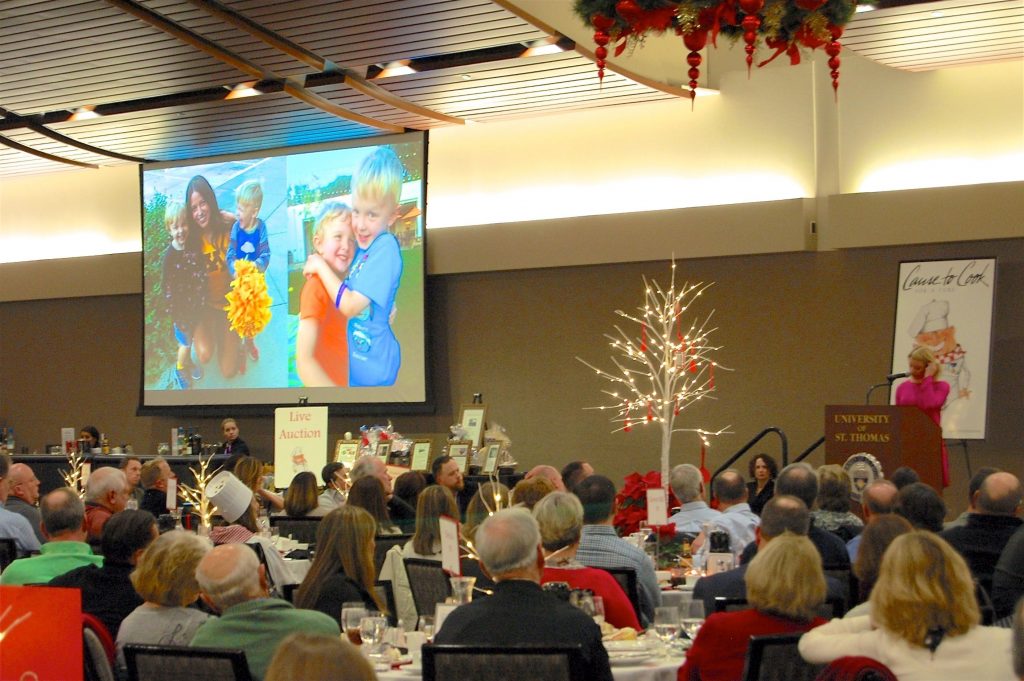 Thank you to our event sponsors for their generous financial and in-kind support:
Please follow and like us: